Chama
Administrateur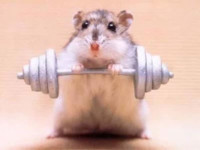 Hors ligne



Inscrit le: 13 Aoû 2012
Messages: 195


Localisation: Paris


Point(s): 121
Moyenne de points: 0,62
Posté le: Lun 13 Aoû - 12:42 (2012)

 

   Sujet du message: Tutorial Open F7 Arka Quest

---

Arka F7


Required level to enter: Lvl 58 or higher.
- Gods' Sanctuary:
*The good Centaur guy - "To the Plan, by the plan, for the plan" Get 10 Centaur Hooves
* The good Centaur guy - "The Horse Hooves Diversion Plan! " Defeat 15 Centaurs
* The good Centaur guy - Karkharous F5

- Fungoid Village:
*Fungoid Chief - Welcome to Funga, the Fungoid Village! part 1 untill 6

- Ash Mist Village
*Ringo - Talk to the fairy in Frigid Canyon and go back and forth between the two a bit

- Frigid Canyon
*Grania (fairy) - Get a Snake Flower Cane from Arka
*Grania - Arka F5
_________________
Ce qui ne te tue pas, Chama le fait !!